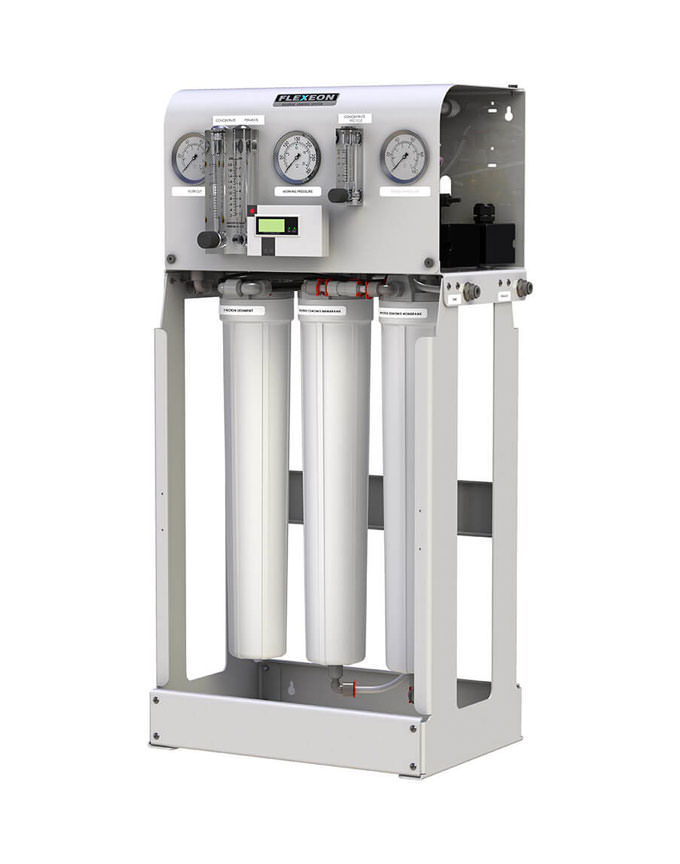 1500 GPD Commercial Reverse Osmosis System
Model: LC-1500
Manufacturer: Flexeon
FLEXEON LC – Series 1,500 GPD Reverse Osmosis Systems are manufactured for light commercial applications and feature a compact
space–saving design. The versatile design allows for either wall–mounted or freestanding operation. The LC – Series Systems
come preassembled and ready for immediate online service with minimal set up and simple utility connections.
FLEXEON LC – Series Reverse Osmosis Systems have been engineered for capacities ranging from 750 to 1,500 gallons per day and feature a Fluid–O–TechTM Low Lead Brass Rotary Vane Pump designed for enhanced performance