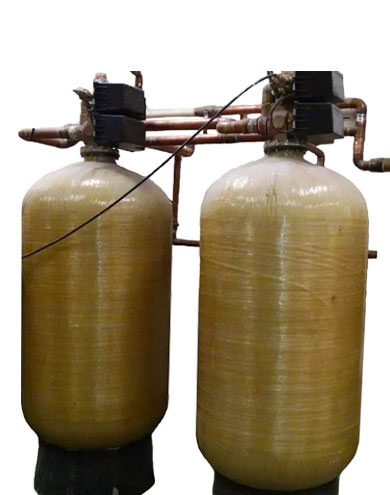 Commercial Water Filter
What is a Commercial Water Filter?
A water filter removes impurities from water through physical separation and chemical processing. While there are many types of filters, the most common is a carbon water filter. These filters remove chlorine, sediment, VOC's and bad tastes and odors. These filters work by trapping pollutants through a process called carbon adsorption. A carbon water filter works great when combined with a softening system to protect your customer's business from unwanted contaminants. Other specialty medias exist for removing a broad range of other contaminants. International Filter can assist you in determining which type of commercial water filter is best suited for your application.
Our Commercial Water Filter Systems
A commercial water filter system from International filter is designed for commercial and light industrial applications. Our commercial water filter systems are manufactured from the highest quality components to deliver a cost effect and reliable water treatment solution.
Customized to Fit Your Needs
Providing quality water to your customers businesses is very important to us. Many times this requires a customized water treatment solution. Whether the removal of a specific contaminant is required, or your customer has unique size/configuration requirements: we have the expertise to create a commercial water filter system that is tailored to your customers specific requirements. We can design filtration systems to address the following issues:
Iron Contamination
Arsenic Contamination
Nitrate Contamination
Chlorine Contamination
High Total Dissolved Solids Content
pH Imbalances