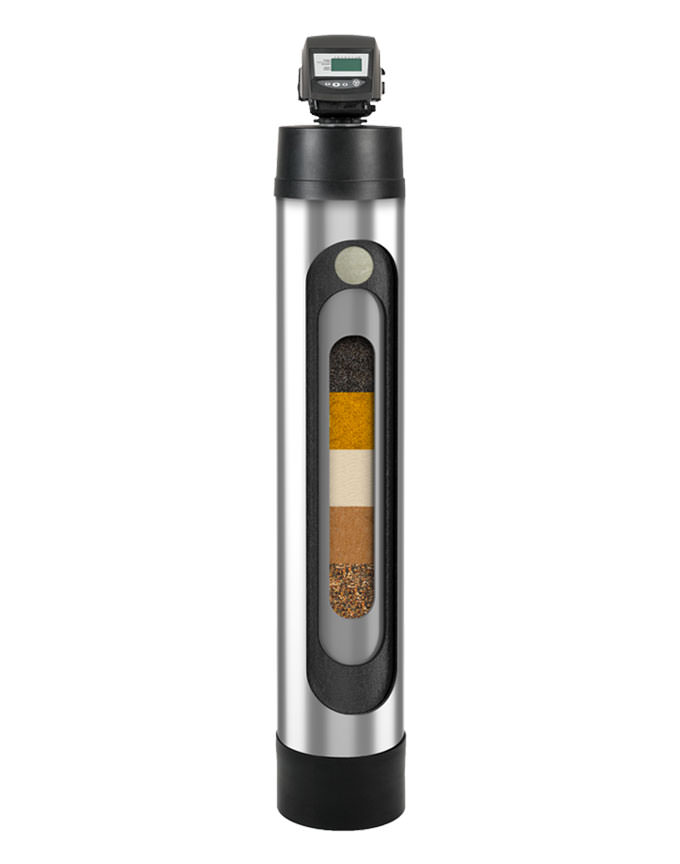 Core Pro Water Treatment System
The Core Pro Water Treatment System is the Cadillac of our Core Water Treatment line. This Core Pro Water Treatment System features five medias that work together to provide you with the highest quality water. Combined, these five medias provide an effective alternative to traditional water softening, while adding additional benefits you do not see in typical treatment solutions.
How is a water conditioner different than a softener?
There are some important differences between a water softener and a water conditioner. A water softener uses a process called ion exchange to remove hardness causing minerals from your water. A water conditioner does not remove these minerals. Instead the minerals are coated to prevent them from building up on water using appliances, fixtures and plumbing. While you will see a reduction in scale buildup, a water hardness test will show that the hardness minerals are present in the water after conditioning.
Removes chlorine for healthier better tasting water.
Removal of sediment down to 3 microns.
Removal of heavy metals.
Removal of organics for better smelling and tasting water.
Greatly reduces buildup of lime scale.
Extends life of appliances, fixtures and plumbing.
No wasted water.
Requires little to no maintenance.
No salt/chemicals required.
Environmentally friendly.